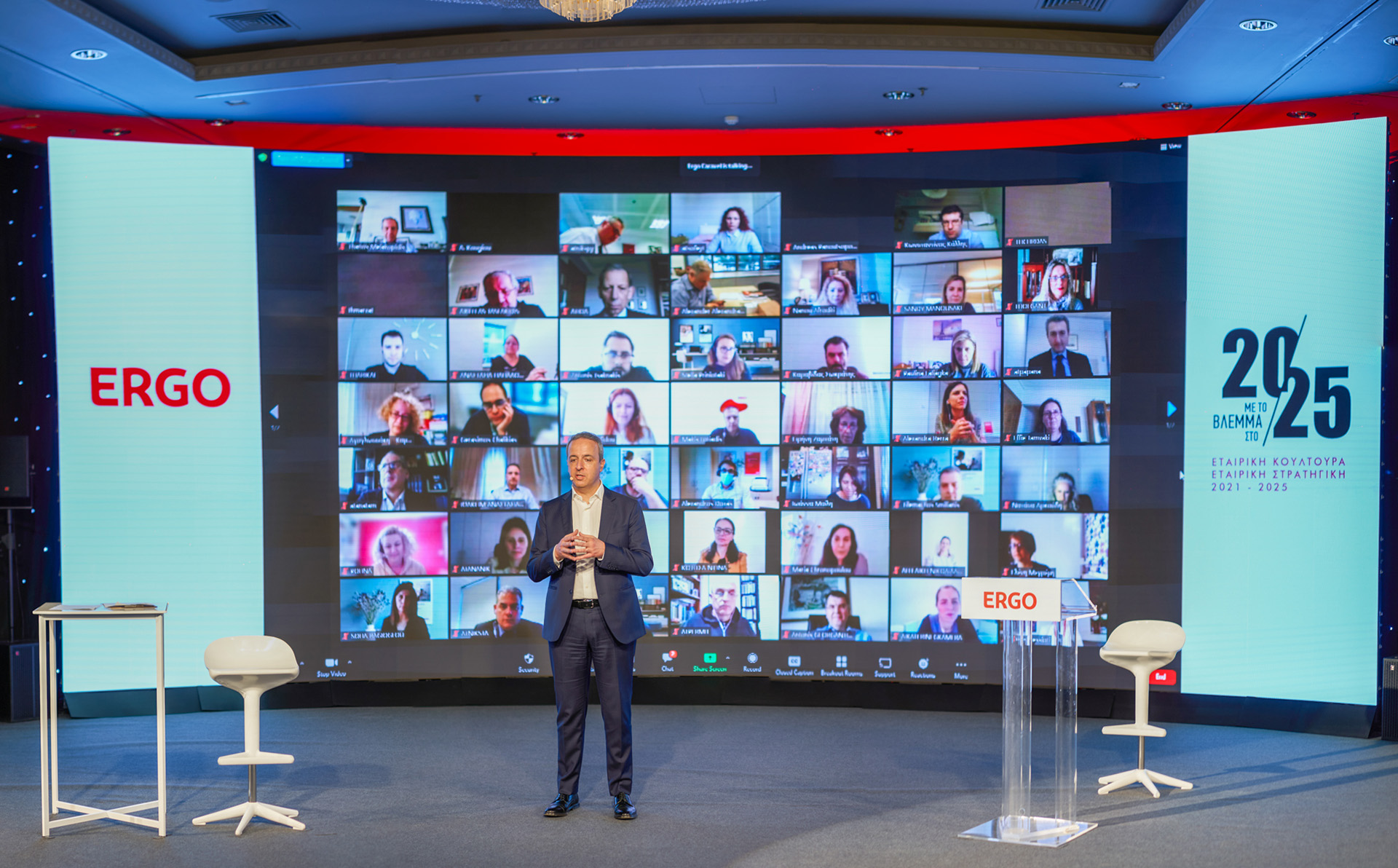 "WITH AN EYE 2025"
Annual Meeting of ERGO
Connection, a sense of unity, common goals that bring us together. For organizations that doubled their size during the pandemic, the absence of belonging was the greatest enemy of all.
Technology to the service of human needs: Seeing yourself next to your colleagues, two way communication with the top management and the teams all around the country were a way to build this belonging.
Directed as a celebrational TV show and with high production values, the annual conference of ERGO, although virtual, kept the audience's interest for five hours.
Nothing can stop people from getting together.