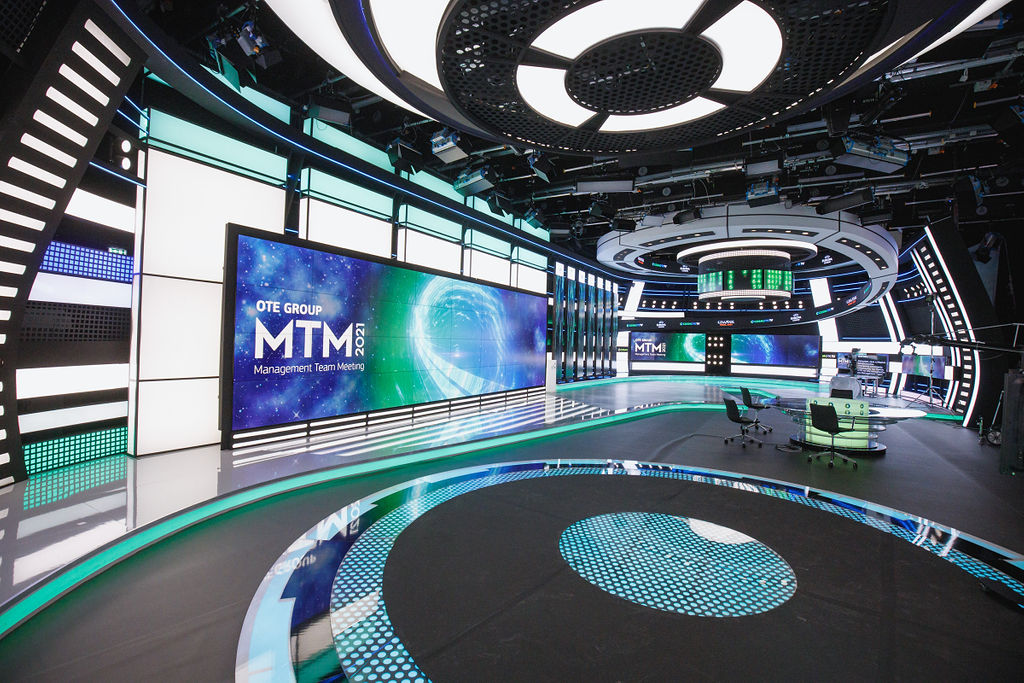 Management Team Meeting of OTE Group
The Management Team Meetings aim to review the past year, set targets for the future, and communicate OTE Group's preparedness to handle any disruptions. This time the challenge we undertook was setting up a five hour round-table between the Group's CEO and top management members in a fully digital environment!
Amuse team led the creative direction (concept, scripts, logos, graphics and key visuals, PPT and video, special constructions etc.), the flow and program design, the set design and the filming. We also set up a state-of-the-art control room for a TV show and took care of the technical coverage for all stages of the event.
Excellent technical planning ensured the harmonious flow and smooth running of the event throughout its duration, bringing